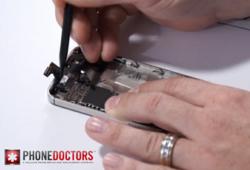 Tulsa, OK (PRWEB) October 31, 2011
The cellular phone repair and replacement industry is booming due to the popularity of iPhone and Android phones. Smartphones have grown in popularity with low cost purchase opportunities offered by cellular phone carriers that subsidize expensive mobile devices in exchange for 2-year airtime and data contracts.
The amount of glass in construction along with the complexity of iPhone and Android phones create more likelihood for these devices to break. When they do, consumers are often surprised to discover the actual costs to replace their devices, which can be several hundred dollars.
If a customer has insurance, the deductible is typically more than the repair should cost and this does not include the monthly recurring charges they are required to pay, said Alex Iser, CEO of PhoneDoctors